Xpack4-Krueger Malta Pack
$24.99
Krueger Malta only ships in 4 packs – 12 oz.  –  Malta is huge in the Caribbean and South America, but beware before you buy, that Malta is an acquired taste for most Americans to drink.  It is ULTRA SWEET to the taste, and remember it has NO ALCOHOL.  Some people prefer only to use it in cooking, which is great when you are trying to sweeten a slightly basic dish.
Here is a related article for a deeper understanding – Click Here for info on MALTA
Out of stock
Description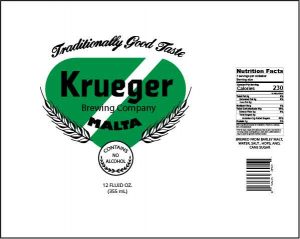 Only logged in customers who have purchased this product may leave a review.