Gottfried Krueger
The official story
On February 13, 1853, Gottfried Krueger (Gottfried Wilhelm Ephraim Krüger) arrived in the Port of New York. He had been born in Sulzfeld, Germany November 4, 1837, and obtained his education under the village teacher. His mother's brother, John Laible, who had migrated to the New World to become a brewer, had persuaded the parents and their 15 year old boy that there were golden opportunities in the United States. If Gottfried Cared to make the long journey from Europe, he was promised employment in the Laible-Adam Brewery. It was here that the German lad learned brewing.
He began in wooden shoes and leather apron to sweep the floors and do odd jobs for which he received monthly, five dollars along with room and board. At twenty-one years of age he was made foreman and then in 1860 he became a naturalized citizen of the United States.
By 1865 he had saved $2,000 dollars and his big chance came when Louis Adam offered his interest in the brewery for sale at a price of $55,500 with a $20,000 down payment. A gentleman by the name of Gottlieb Hill was ready to invest $10,000; Gottfried had built up a reputation that enabled him to borrow $8,000, so the deal was made, the two young men took over Adam's interest in the company with a debt of $35,500. The output of the plant was then about 4,000 barrels annually.
Hill died in 1875 followed by the death John Laible a few years later, Krueger then bought out both interests becoming the sole owner. By This time the brewery output was 20,000 barrels a year and with Gottfried at the head, brewery began to prosper.
In 1882 some English investors offered Krueger part of their portfolio along with a sizable investment into the brewery; with that, the brewery's output was raised to 150,000 barrels. The brewery took a largely British bent toward beers at a point where the brews were traditionally German. Then in 1908 Krueger started a new investment group based in the United States that bought out the English investors.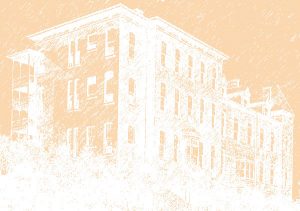 Gottfried Krueger was a contributor to worthy causes and especially to many private charities. This endeared him to many people in Newark of whom would tell tales of his benevolence. One of the objects of his charity was the Krueger-Greisenheim home for the poor and old, which he supported entirely himself. He also contributed large sums to the German/Lutheran Memorial Hospital.
As Krueger's, we devote a large portion of money to charitable causes and education because we believe that Gottfried set a standard worth trying to attain. Gottfried proved that one can come from nothing, achieve greatness and not forget their humble beginning. Whether we have or have not, we all have something that we can offer our communities and many, many things to be grateful for.